Day 6: Yellowstone National Park (423 Miles/8.5 hours)
On the designated pick-up area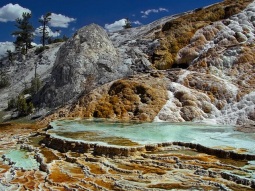 Palette Spring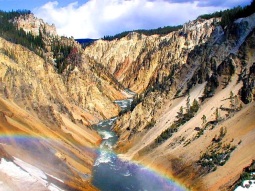 The Grand Canyon of the Yellowstone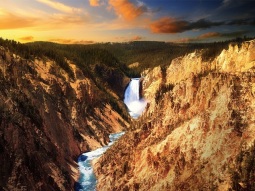 Yellowstone Falls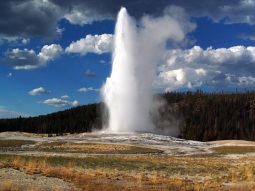 Old Faithful Geyser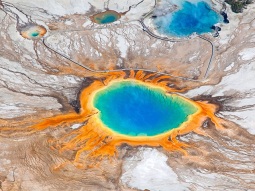 Grand Prismatic Spring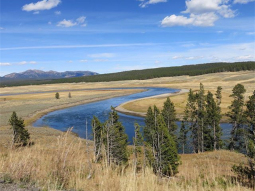 Hayden Valley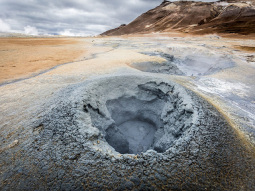 Mud Volcano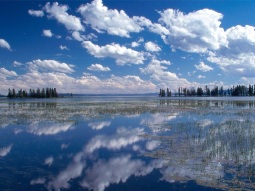 Yellowstone Lake
In the morning, we will continue our tour inside Yellowstone National Park, visiting Yellowstone Canyon, Yellowstone Fall, Grand Prismatic Spring.
Yellowstone Canyon (Artist Point): see the canyon in all its colorful glory. The rock walls of the cliff were painted yellow by long years exposure to the sulfur content from the surrounding thermal, thus named Yellowstone. We will view the Canyon from the Artist Point viewing area, one of the best view for this location.
Yellowstone Waterfall: you might see the waterfall from afar along the way, but we'll take you one step closer and give you a view right next to the waterfall to experience in person its power.
Grand Prismatic Spring: the third largest hot spring in the world, it's the most renowned hot spring in the national park. Setting foot into the area will surround you with steam and allowing you an up-close view of the brilliant colors inside the hot spring.
Fountain Paint Pot: walking along this trail will provide you a great view of the light pink color mud pot with its constantly boiling mud bubbles and the fumaroles nearby.
Old Faith Geyser: the most famous landmark inside Yellowstone, it's also the logo of the national park, erupting roughly every 91 minutes, this is a must see when you are inside Yellowstone.
Morning Glory Pool Trail: Discover more must-see attractions on the 'Natural Wonders'. This is an easy 1.4 mile (2.8 miles round trip) paved trail in the Upper Geyser Basin that passes by some of biggest geysers in the Upper Geyser Basin, coming to an end Morning Glory Pool. Castle, Grotto, and Riverside geysers are among the main features you'll see along the way.
Norris Basin: this is the most concentrated location of geothermal activities in Yellowstone National Park. While walking on the trail in this steamy fairyland, you'll be treated to a great view of all the hot springs along the way.
White Buffalo Inn/ Yellowstone Country inn or similar