Day 2: Los Angeles→Las Vegas (268 Miles/4 hours)
Please see detailed pickup and starting point information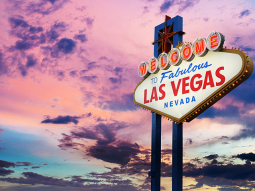 Las Vegas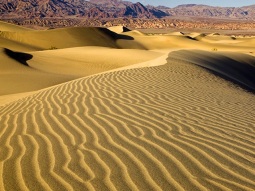 Mojave Desert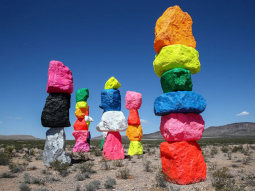 Seven Magic Mountains
In the morning we will travel along Interstate 15 freeway, passing through the largest desert in North America: Mojave Desert. We will arrive at State Line "Fashion Outlet" to have lunch and quick shopping. In the afternoon we will check in at Stratosphere Hotel Casino in Las Vegas. At night you may join our exciting Las Vegas "night tour" ($35) and/or try the world famous highroller($37) at your own cost.
[Guests joined the group at Las Vegas can choose 1. Las Vegas Airport pick-up or 2. Arrive at Las Vegas hotel at your own for assembly]
Mojave Desert: Largest desert in North America, crossing four states. On the way you will see the unique Joshua trees as well as the Pacific Railroad serving as the economic vein that connects the East Coast to the West Coast. You will also pass by the mysterious "Ghost Town" during the Gold Rush era and the world's largest solar electric power plant invested by Google.
Las Vegas Night Tour: Entire trip will be lead by our tour guide. You will visit Venetian Hotel & Casino's indoor "sky dome", San Marcos Square, and man-made water canals. Next you will view the "volcano eruption" show in front of Mirage Hotel & Casino. Next you will go to Luxor Hotel & Casino and take the "tram" to the Excalibur Hotel & Casino. There we will stop to take pictures of MGM Grand Hotel & Casino, and "Statue of Liberty" at New York, New York Hotel & Casino. .Finally we will go back to our hotel Stratosphere Hotel & Casino where you can go up to the 108th floor roof top for a breath-taking, panoramic, night view of this "sin city."Entire night tour lasts four hours.
Time reference (This schedule is for under ideal conditions, in case of traffic congestion, bad weather, holidays and other special circumstances, process time will be out of):
08:00am Departure together
08:30am - 10:30am 2 hours
10:30am - 11:00am Barstow Rest area 30 minutes
11:00am - 12:45pm 1 hour 45 minutes
12:45pm - 02:15pm Fashion Outlets 1 hour 30 minutes Lunch
02:15pm - 03:00pm 45 minutes
03:00pm Stratosphere Hotel Dinner
6:00pm - 10:00pm Las Vegas Night Tour
The Strat Hotel or similar