Day 1: Los Angeles→Las Vegas
Los Angeles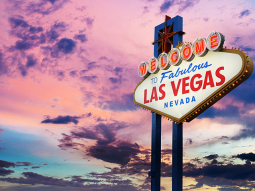 Las Vegas
In Los Angeles, we will take the feng yun bus to the world-famous Las Vegas.
1. All guests of the Los Angeles delegation are required to take the fengyun bus to Las Vegas (round-trip tickets are included). We suggest that you arrive at the boarding point 10 minutes in advance
2. All guests can get off at Tropicana (across the street from Excalibur hotel) in Las Vegas and walk across the overpass to Excalibur hotel to check in. If Excalibur hotel is not available on some dates, we will arrange another shuttle service.
3. Fengyun bus provides that each person can carry one piece of luggage free of charge, and the second piece will be charged $10
Excalibur Casino & Resort Las Vegas or similar