Day 10: Chocolate Factory→Cactus Garden→Barstow Outlet→Los Angeles (270 Miles / 6 Hours)
On the designated pick-up area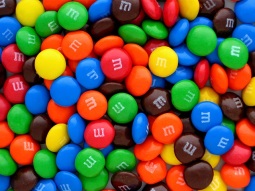 Ethel M Chocolate Factory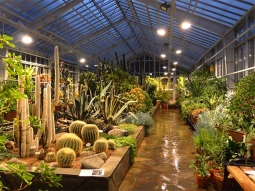 Cactus Gardens
Early morning we will head toward the M&M Chocolate factory and the Cactus Garden. At the chocolate factory you can taste some of the famous specialty chocolates. Take the included onsite tour and you can see the process of making chocolates. At the Cactus Garden you can take pictures of hundreds of cactus plants from all four US deserts. After lunch, we will go to Barstow Outlet for brand name shopping. In the early evening we will return to Los Angeles.
Chocolate Factory: Established to commemorate the mother of M&M Brand founder. Take a free tour and you can actually see how chocolates are made. You can also sample and purchase M&M specialty chocolates. The Cactus Garden next door displays a collection of more than 200 species of desert plants and over 40 varieties of unique cactus: including the rare Saguaro Cactus where every 75 years it grows one arm.
Barstow Outlet: This outlet shopping center offers famous name brands at factory direct discount prices. Some famous brands include: Coach, Nike, Ralph Lauren Polo, CK, MK, UGG,etc.
Time reference (This schedule is for under ideal conditions, in case of traffic congestion, bad weather, holidays and other special circumstances, process time will be out of):
07:30am Departure from Stratosphere Hotel
07:30am - 08:15am 45 minutes
08:15am - 09:00am Ethel M Chocolate factory 45 minutes
09:00am - 09:15am 15 minutes
09:15am - 09:45am Nutrition store 30 minutes
09:45am - 10:00am 15 minutes
10:00am - 11:00am Buffet Asian restaurant 1 hour Lunch
11:00am - 01:30pm 2 hrs 30 minutes
01:30pm - 03:30pm Barstow Outlet 2 hours
03:30pm - 6:00pm 2 hrs 30 minutes
6:00pm Arrive at Los Angeles Hotel
Quality Inn&Suite or similar