Day 12: Los Angeles→Solvang→Apple Park
On the designated pick-up area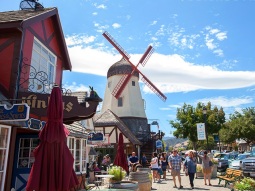 Solvang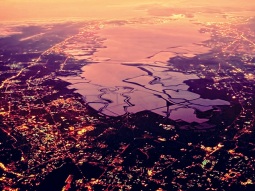 Silicon Valley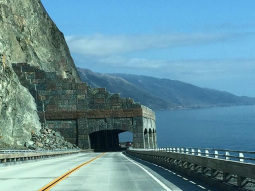 California State Route 1
In the morning, the tour group will head north towards Solvang along California golden Pacific coast. Upon arrival, you are able to have a drink of a gourmet European coffee and have a world-famous Danish cookie. After lunch, the group will keep going north along world famous California PCH #1 towards to the world famous "science and technology capital" - Silicon Valley, visited the famous apple company's spacecraft building, arrived in San Francisco at night and spent the night in San Francisco.
Solvang village is located in the territory of Santa Barbara County in central California, USA. It is a simple, pocket town with typical Nordic scenery. The town houses picturesque Danish buildings, Danish windmills, Danish food, wines and Danish handicrafts.
Apple Park is the corporate headquarters of Apple Inc., located at 1 Apple Park Way in Cupertino, California, United States. Its circular design and extreme scale have earned a media nickname of 'the spaceship'. Located on a suburban site totaling 175 acres, it houses more than 12,000 employees in one central four-storied circular building of approximately 2,800,000 square feet. Steve Jobs wanted the whole campus to look less like an office park and more like a nature refuge. Eighty percent of the site consists of green space planted with drought-resistant trees and plants indigenous to the Cupertino area, and the center courtyard of the main building features an artificial pond.
Apple Park Visitor Center is a two-story 20,135 sq. ft. structure with four main areas: an Apple Store featuring Apple-branded merchandise (T-shirts, hats, tote bags, post cards) not sold at regular Apple stores, a 2,386 sq. ft. café, an exhibition space which currently showcases a 3D model of Apple Park with augmented reality, and a roof terrace overlooking the campus. It opened to the public on Nov. 17, 2017.The estimated cost of the center is $80M.The property at 10600 N. Tantau (NE corner of Tantau and Pruneridge) is across the road from the campus proper and abuts a Santa Clara residential neighborhood.
Time reference (This schedule is for under ideal conditions, in case of traffic congestion, bad weather, holidays and other special circumstances, process time will be out of):
08:00am Departure
08:30am - 11:30am 3 hours
11:30am - 01:00pm Danish Village 1 hour 30 minutes Lunch
01:00pm - 03:00pm 2 hours
03:00pm - 03:15pm King City Rest area 15 minutes
03:15pm - 05:15pm 2 hours
05:15pm - 06:00pm Apple Park 45 minutes