Day 6: Disney Trip Or San Diego Trip (own-expense)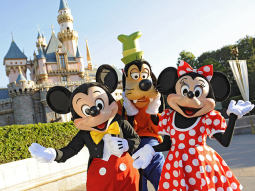 Disneyland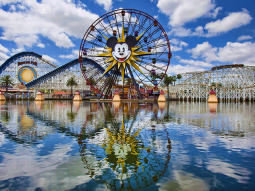 Disneys California Adventure Park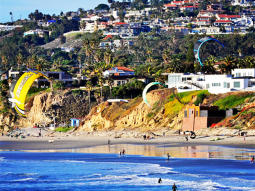 San Diego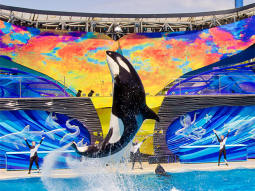 SeaWorld San Diego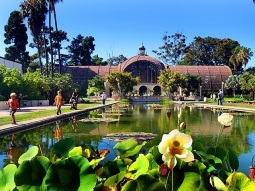 Balboa Park
[Option A - Disneyland Park or Disney's California Adventure Park (Optional)] (12 miles from Los Angeles)
[Disneyland Park]Immerse yourself in tales from some of your favorite Disney films: visit Fantasyland, Tomorrowland, New Orleans Square, Adventureland, Critter Country, Mickey's Toontown and Frontierland. You will have enough time for the world's famous park parade and fireworks show.
[Disney's California Adventure Park] It is the only place in the world where the Disney magic meets California fun. It features Golden State, Hollywood Picture Backlot, Paradise Pier and "a bug's land." You can enjoy the exceptional Pixar-themed parade and the white-knuckle roller coasters.
[Option B - Disneyland Park + Disney's California Adventure Park (Optional: One Day - Two Parks Hopper Ticket)]
[Option C - San Diego Tour (Optional Fee) + Sea World (Optional Fee)] (105 miles from Los Angeles)
Our beautiful day tour starts by visiting Coronado Island, which is home to the famous Hotel del Coronado. Built in 1888, the iconic hotel has featured in movies and books, and has attracted a host of well-known guests, including U.S. presidents and countless celebrities. Continuing on city tour, we will visit the Old Town to see the historical sites of San Diego. Around noon, visit the world's most popular marine life park -- [Sea World]. Watch a variety of incredible shows performed by killer whales, penguins, sea lions, dolphins, and much more! You can also enjoy exciting rides like "Shipwreck Rapids," "Journey to Atlantis," and "Wild Arctic Ride." Return to same hotel in LA.
[Option D - San Diego Tour (Optional Fee) + Balboa Park (Free Activities)] (105 miles from Los Angeles)
After the San Diego City Tour, You can choose to board San Diego Harbor Cruise (optional fee)for sightseeing around the bay. Later on, you can enjoy your free time in [Balboa Park], the largest urban cultural park full of museums, gardens and theatres. Return to the same hotel in LA.
Holiday Inn or similar
Things to Know

*To people who choose to go to Disney, you will have whole day to look around and enjoy those attractions inside Disney by yourself.