Antelope Canyon Expedition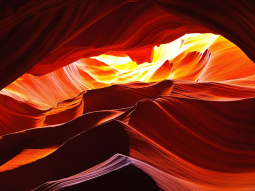 Antelope Canyon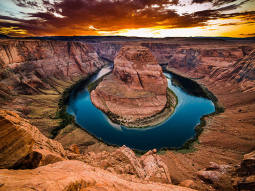 Horseshoe Bend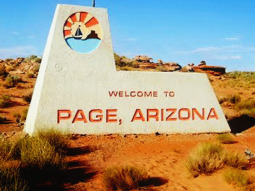 City of Page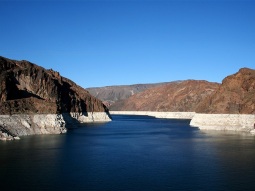 Mead Lake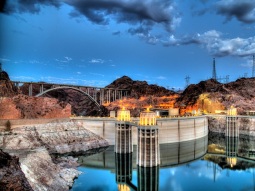 Hoover Dam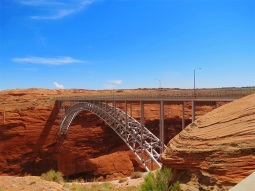 Glen Canyon Dam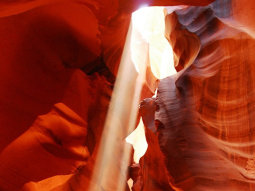 Upper Antelope Canyon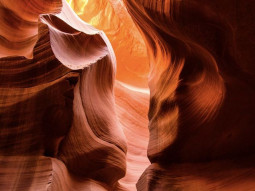 Lower Antelope Canyon
Visitors to Las Vegas can now enjoy an exclusive short flight directly to Page, Arizona - complete with a tour of mystical Antelope Canyon and the spectacular sandstone formations at Horseshoe Bend. Guests will have the opportunity to fly through the mystical Desert Southwest en route to stunning Glen Canyon.
Passengers will be transferred to the entrance of Antelope Canyon and begin a guided tour of this world-renowned slot canyon. Guests can photograph the famous ancient sandstone rock formations and the sunlight dancing into the canyon. The tour continues with a short ground trip to Horseshoe Bend, where visitors will be able to look over the edge of this uniquely twisted cliff to see the incredible Colorado River winding below. This tour includes a light meal.
Please note: All guests must be at least 6 years old to enjoy this experience. Due to the sandy footing in Antelope Canyon, and the rough terrain and incline at Horseshoe Bend, this tour is not wheelchair-accessible. Sturdy shoes are highly recommended.
Sample Itinerary:
•Tour Duration; Approximately 11 - 12 hours hotel-to-hotel
•Flight Duration: Approximately 1.5 hours each way
•Time spent in Page, Arizona: Approximately 6 hours
•Hotel Pick-Up: Passengers are picked up from most major Las Vegas hotels.
•Check-In: Arrive at our state-of-the-art air terminal in Boulder City for check-in. Address: 1265 Airport Road, Boulder City, NV, 89005
•Flight: An approximate 1 hour and 30 minute flight includes aerial views of Hoover Dam, Lake Mead, Vermilion Cliffs, and Glen Canyon.
•Arrival & Transfer:Upon arrival at our terminal, guests board a waiting shuttle and are taken to an eatery for a meal before the start of the ground adventure.
•Antelope Canyon: Enjoy a guided tour of this mystical slot canyon. Take picture perfect photos as the sunlight pierces through and reveals its colorful sandstone walls.
•Horseshoe Bend: After the slot canyon experience, return to the shuttle for transfers to the next destination. Arrive at Horseshoe Bend and hike to the edge for phenomenal views and photo opportunities.
•Flight & Hotel Drop-off:Return to the terminal and board the airplane for the flight back to the Boulder City terminal. Upon arrival, check in at our transportation desk for hotel return transfers.