Day 2: Page → Antelope Canyon → Horseshoe Bay → Las Vegas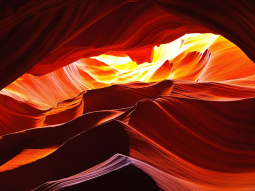 Antelope Canyon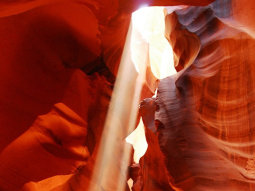 Upper Antelope Canyon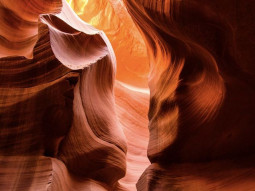 Lower Antelope Canyon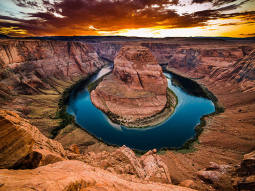 Horseshoe Bend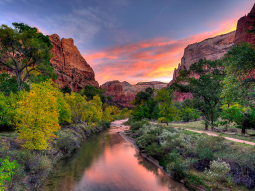 Zion National Park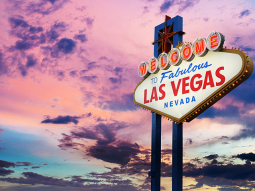 Las Vegas
Begin day 2 with breakfast at your hotel. Make the drive to Page, Arizona, and visit the Antelope Canyon. Take plenty of photos of this natural formation where the sunlight gleams through the canyon ceiling. See the Horseshoe Bend, a dramatic turning in the Colorado River.
Depart with your group from the town of Page back to Las Vegas in our van/tour bus.
Zion National Park is a hiker's and photographer's dream destination, and while it's in the desert, the terrain is never barren. Formed by erosion over millions of years, the park's varied rock formations, countless wilderness trails and one-of-a-kind wildlife beckon to those seeking solitude and inspiration. The park's many canyons, and cultural sites are perfect for exploring in any season, but spring and fall are the most pleasant, and the flowers are in full bloom.
Horseshoe Bend is the meander of the Colorado River, located near the town of Page, Arizona, named after its Horseshoe shape. The stark contrast between the red cliffs and verdant river makes for a once in a lifetime view. Many come to see the Horseshoe Bend and overlook 42,000 feet on the Bend via the steep cliff above the meander.
Lake Powell, which straddles the border between Arizona and Utah, is one of the most popular inland water recreation hotspots in the United States. It is the second largest man-made lake in the United States. It is known as the "Canyon of Colours". The lake looks like a brilliant jade cut out of the fiery red Southwest.
Experience breathtaking Upper Antelope Canyon. Known to the Navajo as "the place where water runs through rocks," this spectacular slot canyon features some of the most awe-inspiring geological formations ever created by nature.
Things to Know

No tripods or monopods are allowed in Antelope Canyon
Recommended to bring: mask, camera, mineral water, comfortable sports shoes, sunscreen, sun hat