One of the world's most photographed locations is the Antelope Canyon in Arizona. And if you get to visit this slot canyon, consider yourself very lucky – for thousands of passionate photographers come to the Antelope canyon every season to catch those epic shots worthy of evoking awe from their audience, but due to lighting and weather conditions, have to return, dejected. If you follow our top tips for visiting the Antelope Canyon, you can make a wise decision on when and how to visit the place.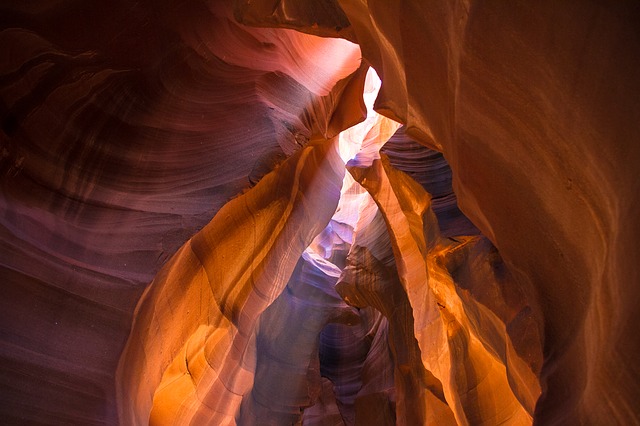 It's amazing how such a small crack in the rocks has widened into these super-scenic canyons. If you look from above, all you can make out of the Antelope Canyon is a narrow crack in a few chunks of red rocks. But inside, it's a whole different story.
The most common FAQs about the Antelope Canyon
Where is the Antelope Canyon?
The Antelope Canyon is located in a small town called Page in Arizona. It sits pretty at the border of Utah and Arizona and is in a Navajo-owned area with many other slot canyons around it. There is a staggering 279 miles worth of distance between Antelope and Las Vegas. So you might want to reconsider if you're thinking of making it a one-day affair from the party city.
What is the best way to visit the Antelope Canyon?
Book a tour! As of 2018, there are 4 main tour guides in the locality. Plus you cannot access the canyon without a Navajo tour guide. You might have to carry cash with you when paying for the booking as for some tours, a portion of the payment goes directly to the Navajo tribe which prefers cash due to many reasons.
>>> Upper Antelope Canyon Tours
>>> Lower Antelope Canyon Tours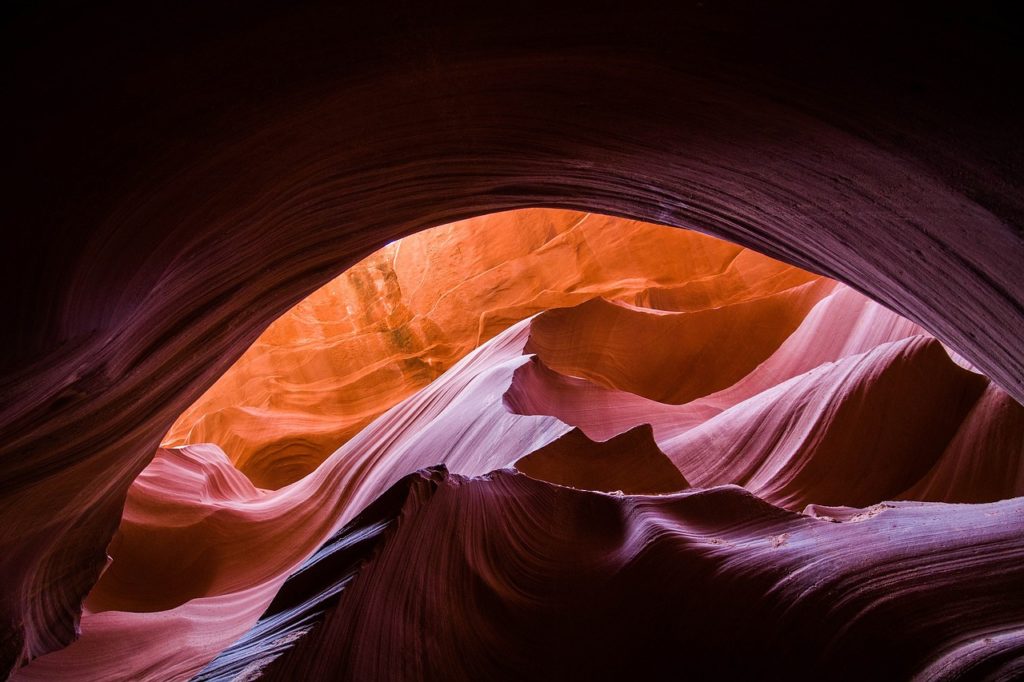 Which is better – the Upper Antelope Canyon or the Lower Antelope Canyon?
Both have their own fair share of allure. The Upper Canyon is above ground level while the lower is below it.
Upper Canyon pros and cons – Very crowded. Straight ground, so you can walk around without strain. This is the 'essential' canyon experience. Also, more expensive than visiting the Lower Antelope Canyon.
Lower Canyon pros and cons – More peaceful with lesser people. But lots of stairs (13 flights to be more precise) curving through a slow descent. It is narrower as well.
Both places are not recommended for those who are claustrophobic. You can also club both the canyons in one go if you have the time. But I find it a bit too intense. Alternatively, you can check out other slot canyons nearby.
When is the best time to see the light beams of the Antelope Canyon?
To see the famed light beams of the canyon, visit between March and October. Usually, the beams begin to make their way into the canyon on March 20th, peak during June, July and August and fade out by the end of the year. You can see them between 11 am and 1:30 pm. While most of them are in the Upper Antelope Canyon, there are a few scattered ones in the lower. There are no light beams on cloudy days.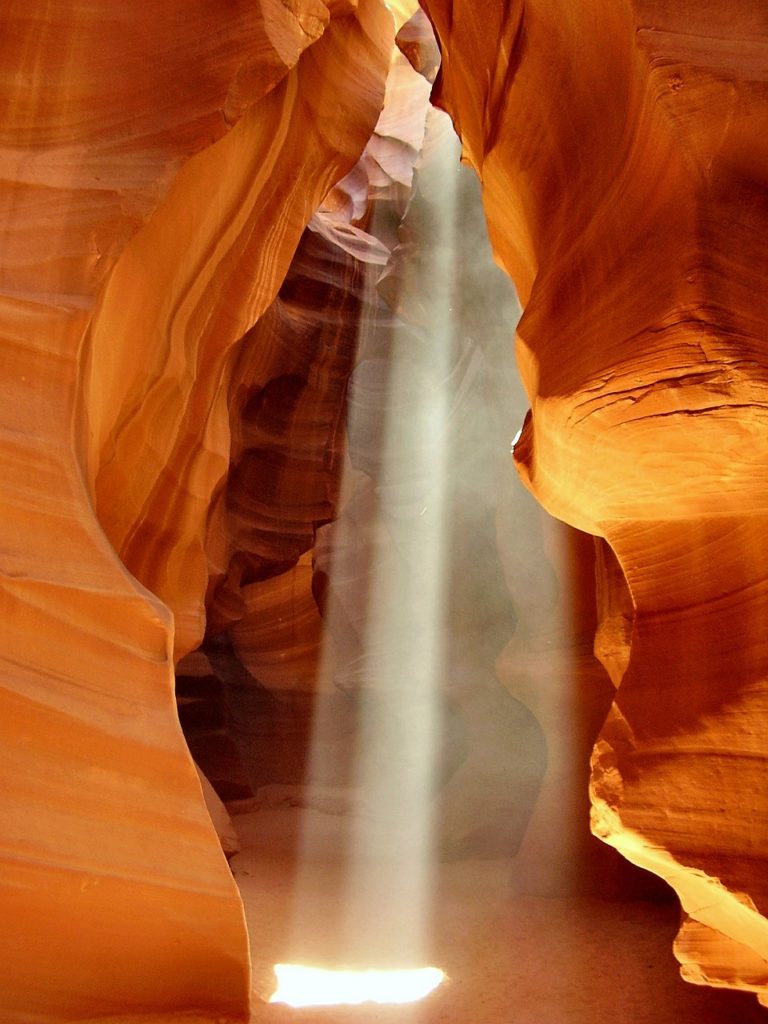 How to avoid tourists at the Antelope Canyon?
Imagine you are gearing for that perfect shot when the light beams are dwindling into the canyon with a few specks of glittering sand rising in the light – and bam! A bunch of noisy tourists photobomb the picture! How annoying is that?
But truth be said, it's extremely difficult to get people-free pictures of the canyon. Photographers who seek solace either arrive very early or late into the canyon's depths so that they can escape crowds. But that offsets getting a few prime pictures in the best lighting. As the canyon is super high, you'll need natural light to deter shadows from overcasting your picture. It's somewhat of a gamble to get the right picture.
But then the tourists are you and me, and we all end up being a part of the flock to somebody else. Another option is to book a photography tour. These are exclusive and allow for photography gear, something which is not allowed during the regular tours.
Does it snow around the Antelope Canyon?
Very very rarely.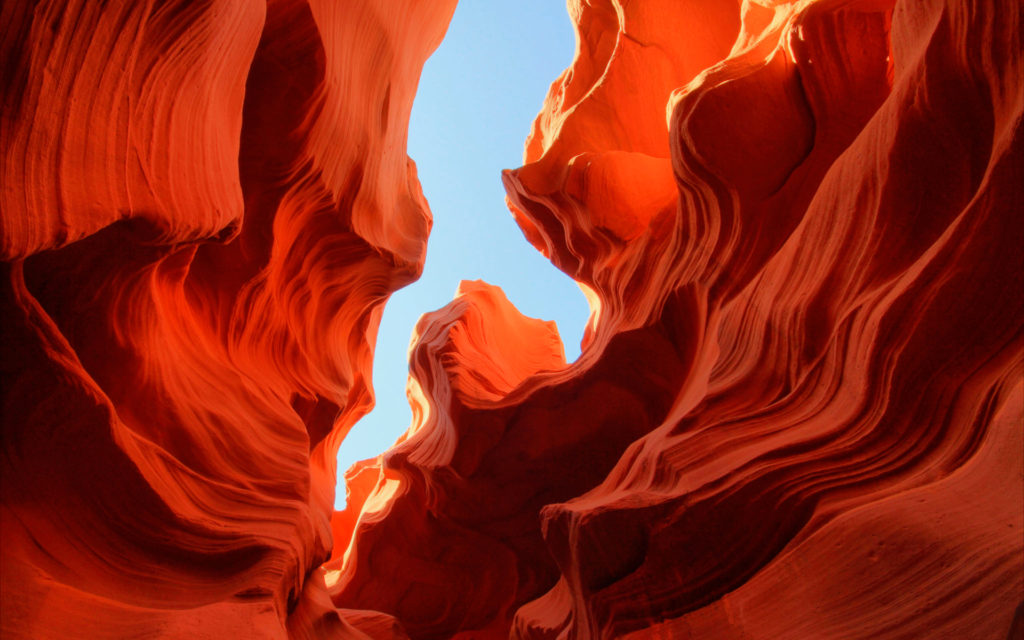 What other stops can I combine with my Antelope Canyon trip to turn up its ampere?
Take a quick stop at the Horseshoe Bend, which is just roughly 10 miles away. Or head out in the wee hours to the canyon, and then follow it up by heading to the Monument Valley in Utah, which is 124 miles away. Other options on that route are Zion National Park and Bryce Canyon, both of which are similar in make.
You can stop at the Antelope Canyon on your way to the Grand Canyon, but cannot possibly pack both those places in one single trip. The Grand Canyon as an allure of its own and must be explored at a leisurely pace.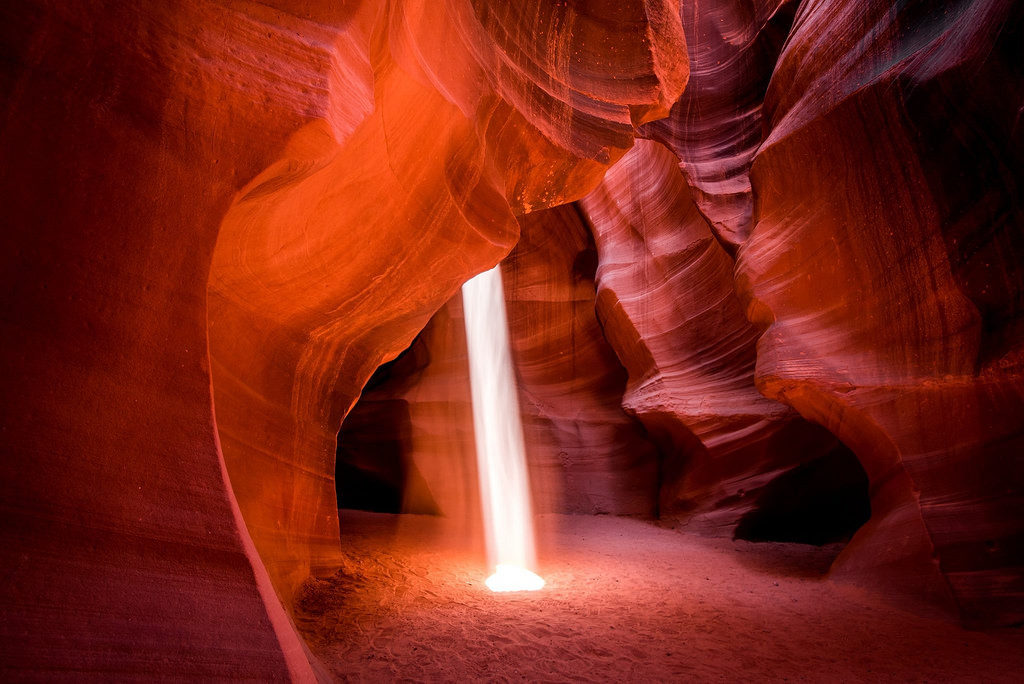 What are the don'ts of visiting the Antelope Canyon?
Don't bring selfie sticks or tripods unless you have booked a photography tour.
Do not touch the canyon walls. The landscape is preserved naturally and the oils from your hand can spoil the formations.
Also, you cannot smoke and throw waste around the canyon. It's considered holy ground by the Navajo tribe and insults their beliefs.
There are no restrooms at the canyon location. So you'll have to plan your affairs accordingly.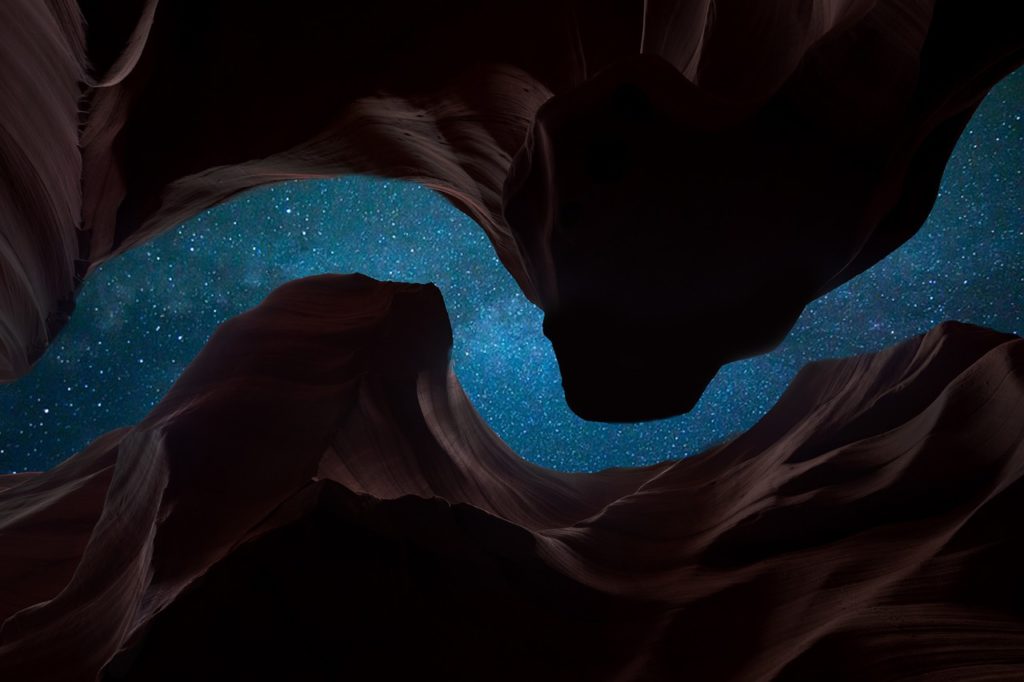 What are the do's of visiting the Antelope Canyon?
Take lots of photos in the 'vivid' mode of your phone camera. Most often, the guides will mention this setting to you at the beginning of the tour.
The best views are when you look up. Eyes skyward!
Be prepared to get dirty. There's dust and sand everywhere. Even those unsuspecting clear-cut pathways between the rocks will have a rain of near-invisible sand coming down on it. Wear a scarf and a jacket that you don't mind washing later.
Vacate the area as soon as there's a flood warning. Unfortunately, if you visit the canyon without a guide and get caught in the many flash floods that wreak havoc in the area, then you're as good as gone. The waters rise super fast within the canyon walls and you might not have the chance to get out quickly. Flash flood season is usually between June to September.
Do be courteous to those exiting the canyon. The pathways are narrow and you might have to fall back to let someone else through.
Also bring your own drinking water. Water is a life saver!
Antelope Canyon is open on most days of the year. With our tips and tricks, we hope you can plan a safe and hassle-free trip to this Navajo attraction.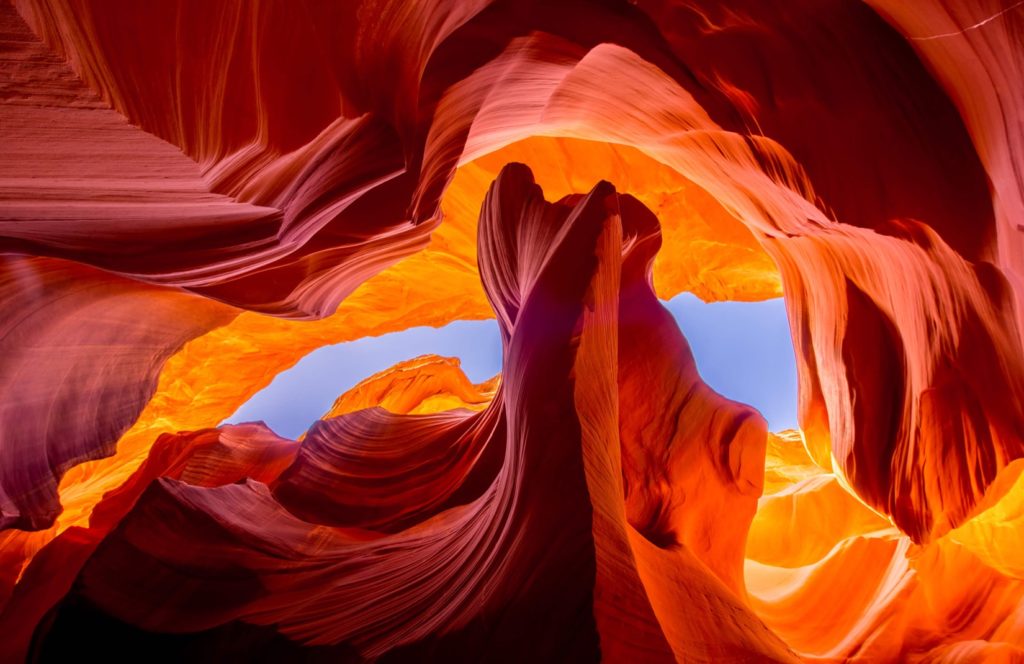 Credit to travel and trots, from www.travelandtrots.com
Please contact us for removal if there is any copyright infringement.