Twenty years ago, very few people had heard about Antelope Canyon. Flash forward to today and it is one of the most popular tourist destinations in the American Southwest. As more-and-more people post pictures of this stunningly beautiful place on social media, the popularity of Antelope Canyon continues to grow.
No other canyon I have visited, and I have visited a lot, is illuminated as beautifully by sunlight as Antelope Canyon is. The rays of sunlight that enter the canyon make the canyon walls glow the most beautiful shades of red and orange. It is breathtaking.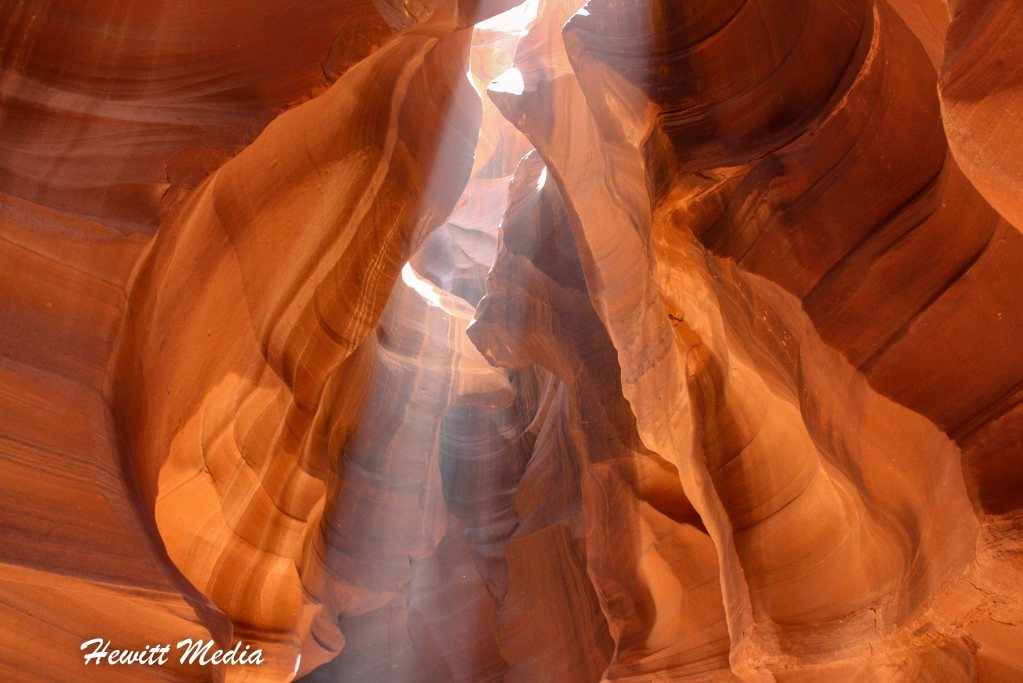 When I visited Antelope Canyon about 7 years ago, there were a lot of other tourists, but the canyon wasn't really crowded. However, a lot has changed in those seven years. When I went back to Antelope Canyon this Spring, the canyon was so crowded you could not move inside the canyon at times.
There are tourist buses that bring large flocks of tourists to the canyon these days, which is only compounding the crowding issue. My hope is that this will be more regulated in the future so that we can preserve this amazing canyon for future generations.
How to Get There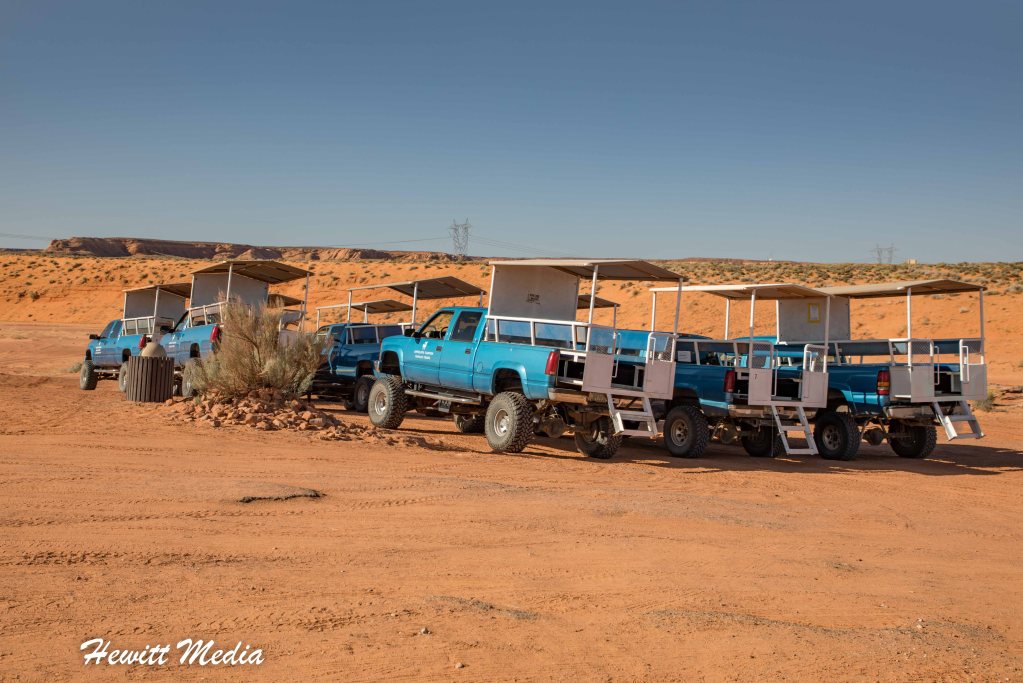 Antelope Canyon rests on Navajo reservation land, so it isn't public land. While you can visit the Lower Antelope Canyon without a guide, any visit to the Upper Antelope Canyon must be done with a tour guide. This is for the best as the Upper Antelope Canyon gets much more congested.
>>> Upper Antelope Canyon Tours
>>> Lower Antelope Canyon Tours
The parking for the Upper and Lower Antelope Canyon tours is roughly 7.5 miles South of the town of Page, Arizona. Most tours sell out well in advance, so if you are planning to be in the area and want to take a tour of Upper Antelope Canyon, make sure you book your tour at least a week in advance. I would recommend you book at least 3-4 weeks in advance to get the day and time that you want.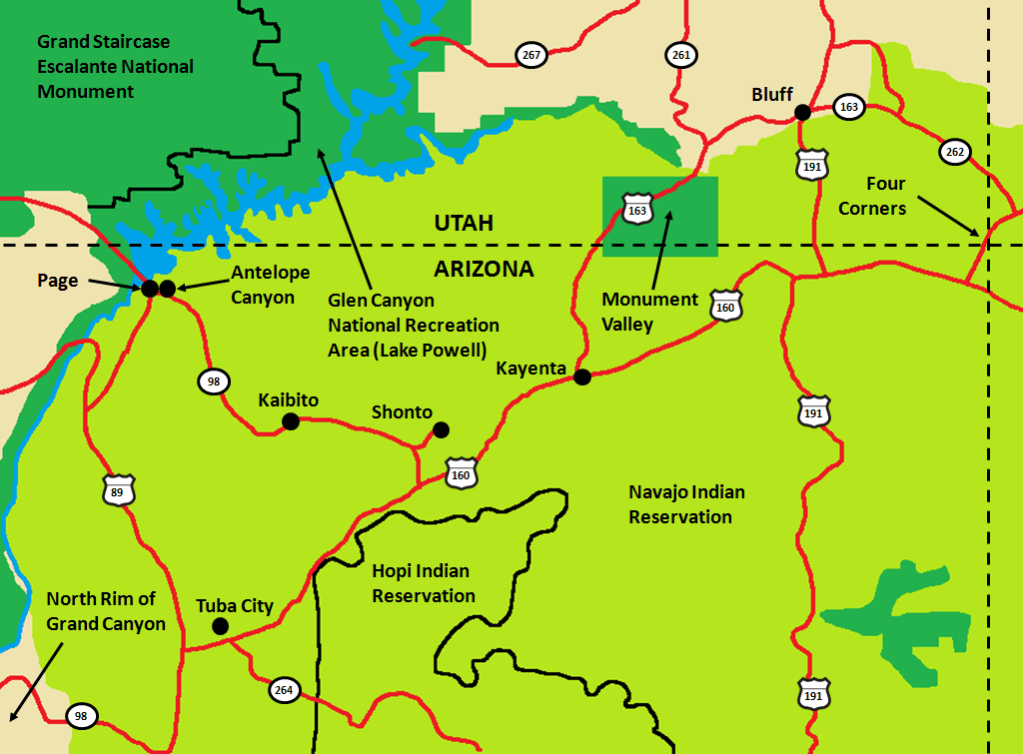 To get to the Upper and Lower Antelope Canyon parking entrances, take Coppermine Road South from Page, Arizona. Then, take a left onto highway 98. The parking areas will be roughly 4.5 miles down the highway.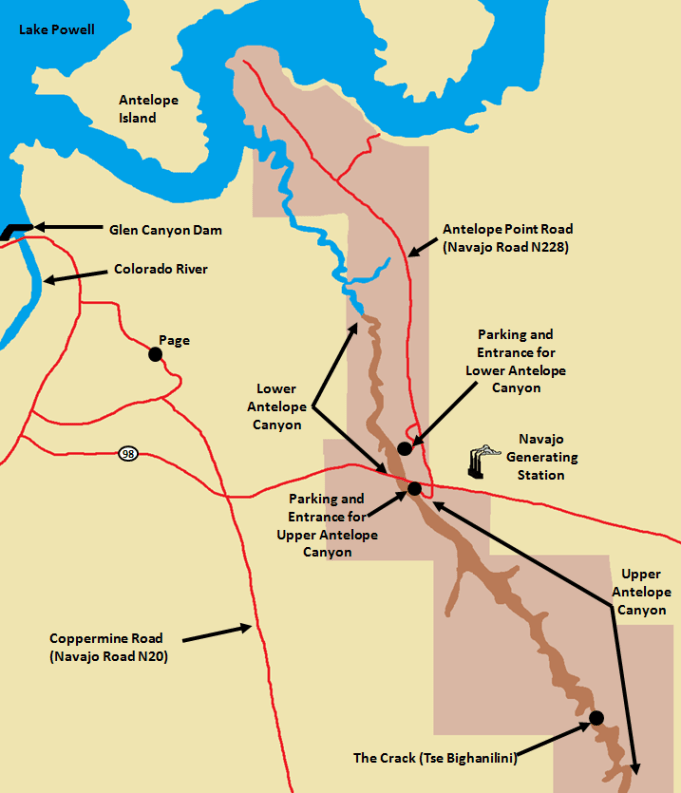 Best Time to Visit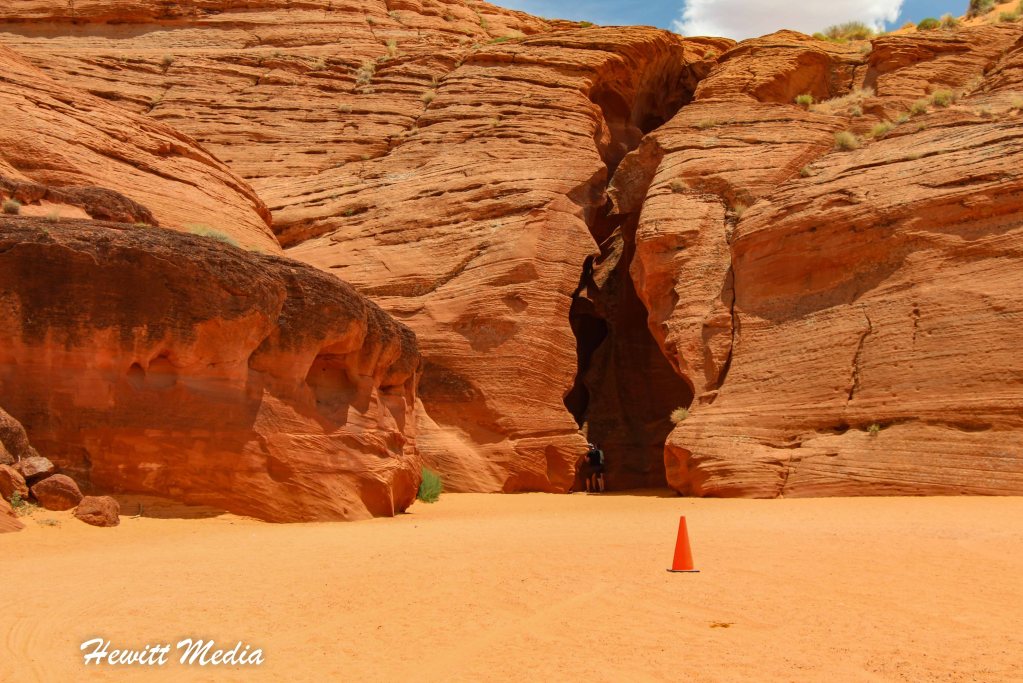 There are a number of different factors that you will want to consider when planning any trip to see Antelope Canyon. Among the most important of these factors are the weather and the number of other tourists that will be visiting the canyon.
The weather at Antelope Canyon gets pretty hot during the summer, so if you are sensitive to really hot weather, you will probably want to avoid the summer months of June thru September. These are also the most crowded months at Antelope Canyon, so avoiding these months will help you avoid the worst crowds as well.
You are also going to want to avoid the months that see the highest levels of rainfall, which happen to be in the late summer and early spring. Because Antelope Canyon is a slot canyon, rainfall can be dangerous because of the risk of flash floods.
If you don't mind cooler temperatures, the months of November thru February are not nearly as crowded, as wet, or as hot. However, you will have to work with shorter days and less sunlight. However, if you are out to get some fantastic shots of the canyon and want to avoid the crowds, these months may be your best bet.
All things considered, the optimal time of the year to visit may just be late spring (in the months of April and May). These months aren't as cool as the winter and early spring, but also aren't as hot as the summer. And while these months are more crowded than the winter months, they are far less crowded than the summer months.
Average Temperature by Month (°F)

Average Precipitation by Month (Inches)

Upper Antelope Canyon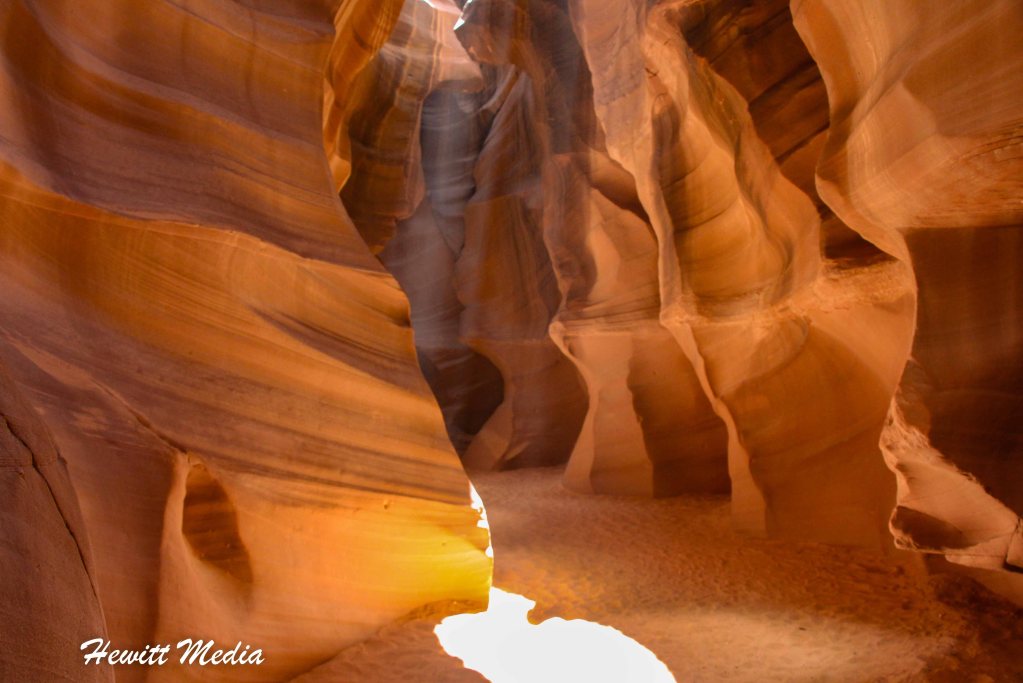 Upper Antelope Canyon is the section of Antelope Canyon that stretches from Highway 98 to the South, away from Lake Powell. Upper Antelope Canyon is section of the canyon that is much more commercialized. There is no way to visit the Upper Antelope Canyon without a tour guide. The guide will drive you up the Antelope Canyon wash until you get to the opening of the canyon. From there you will take a guided hike inside the canyon.
Please keep in mind, while the canyon is absolutely breathtaking, it gets really crowded inside (especially during peak season). You are essentially shuffled from one spot to the next within the canyon until you reach the end, and then shuffled back to the beginning. There are some great photo opportunities, but it is often very difficult to get pictures with no one in the shots.
The tour guides are very knowledgeable and are good at pointing out where the best shots are, will throw up some sand to help make the light beams stand out more, and are great about getting you thru the canyon efficiently. That said, if you are looking for more creative freedom, you might want to plan your trip to Upper Antelope Canyon for the low season or consider Lower Antelope Canyon.
Lower Antelope Canyon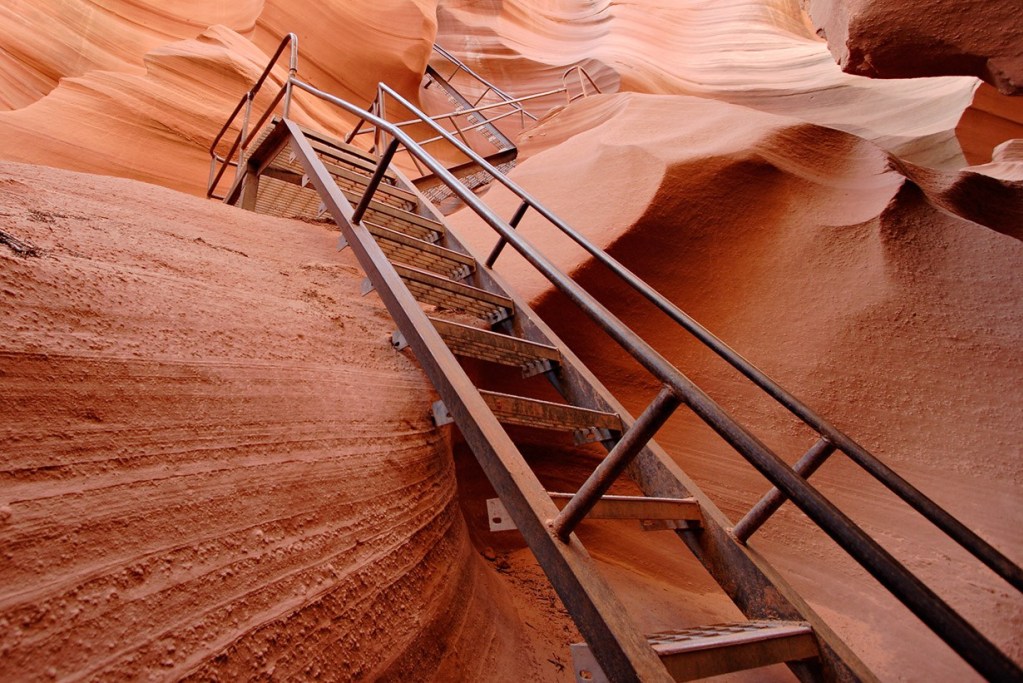 Lower Antelope Canyon is the section of the canyon that stretches from Lake Powell South to Highway 98. It is much less commercialized than Upper Antelope Canyon. In fact, unlike Upper Antelope Canyon, the Lower Antelope Canyon can be accessed without a tour guide.
There are still some pretty breathtaking views, but you won't get to see the concentrated light beams that make the Upper Antelope Canyon so popular. However, you also won't have to deal with the huge crowds that flock to see Upper Antelope Canyon either. Much of that is also likely do to the fact that traffic in Lower Antelope Canyon only flows one way, versus both ways in Upper Antelope Canyon. There are some ladders that you will need to navigate as you travel thru the canyon, but these ladders are not difficult to traverse as long as you are careful with your steps.
In addition to being able to visit the Lower Antelope Canyon via land, you can also take boat rides into the sections of the Lower Antelope Canyon that are filled with the waters of Lake Powell. If you are up for a boat tour, Lake Powell is a stunning lake that is incredibly popular during the summer months. Touring the Lower Antelope Canyon via boat is a great way to spend a day relaxing while enjoying some amazingly beautiful views.
Credit to Josh Hewitt, from wanderlustphotosblog.com
Please contact us for removal if there is any copyright infringement.